Getting The Basics Right: Financial Reporting & Analytics in Financial Services
Smarter decision-making starts with a full view of the business
As financial services organizations adapt to changing market conditions, it has never been more important for the office of finance to make decisions based on the most comprehensive and accurate dataset. To truly capture what is happening in the business, financial and operational data need to be blended together for full visibility.
The proliferation of data, functional silos, and complex technology restrict many finance organizations from efficiently meeting the basic requests of their business partners, let alone achieving their data aspirations.
But with the right foundation, finance can help itself and the rest of the business get the basics right when it comes to comprehensive and higher-quality data and reporting, and deliver meaningful insights that tell the full financial story of your firm.
Download our financial services eBook and learn 10 key steps to getting the basics right when it comes to financial reporting and analytics directly from your core financial systems.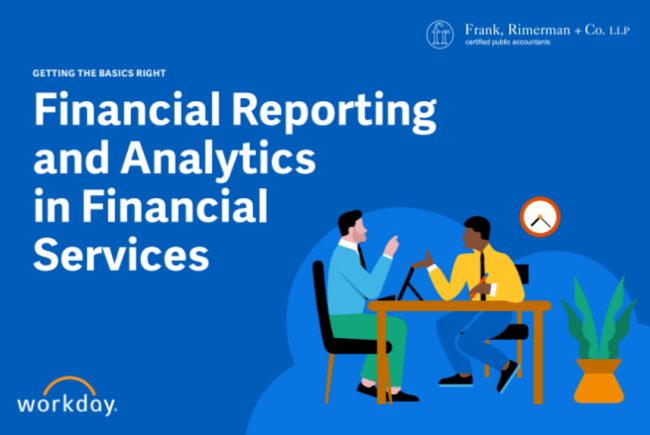 Companies across the globe have saved on costs by modernizing their business management software. Frank, Rimerman Consulting offers a variety of CPM (Corporate Performance Management) and ERP (Enterprise Resource Planning) solutions.
With years of experience with both implementing and optimizing these solutions, we can assess your current business systems and operations to provide tailored recommendations