The Hidden Costs of Static Planning
The opportunity costs of obsolete planning processes that CFOs needs to know now
As modern CFOs move beyond accounting to become business performance leaders, the awareness of missed opportunities caused by static planning has increased. CFOs who fail to guide their companies with active planning
processes are seeing negative impacts on their organizations' ability to capture profit and grow.
And while markets, revenue targets, and costs constantly move, static planning hinders related planning and reporting and slows decision-making to a crawl. Leaders either don't have numbers they trust or don't have the insights needed for agile decision-making.

Our free eBook addresses:
Why the opportunity costs and challenges of static planning have become so great that companies are seeking alternatives to legacy on-premises systems and spreadsheets
How static planning can harm your company in the short term by tying up resources, damaging data credibility, and stifling long-term growth and productivity
Why a lack of collaboration hampers results-driven planning and decision-making and dooms finance teams to support gut-based and reactive decision-making
How an active planning approach can unleash the true potential of the organization and engage stakeholders in a culture of planning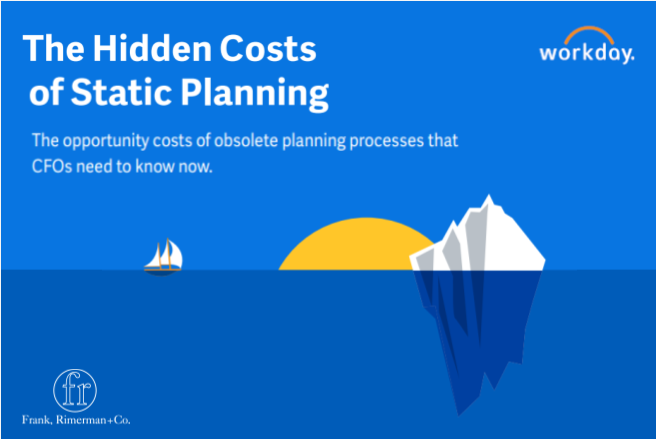 Companies across the globe have saved on costs by modernizing their business management software. Frank, Rimerman Consulting offers a variety of CPM (Corporate Performance Management) and ERP (Enterprise Resource Planning) solutions.
With years of experience with both implementing and optimizing these solutions, we can assess your current business systems and operations to provide tailored recommendations