The World of Manufacturing is Changing Fast
External factors continue to put pressure on the manufacturing landscape
The explosion of data, evolving demand patterns, disruption in supply chains, and a new focus on remote workers and employee safety require manufacturers to move faster to keep pace. But that's easier said than done when inflexible, on-premise systems make it hard to balance critical business continuity with innovation.
With Workday, manufacturers get the agility they need to develop the workforce, pursue growth, and stay resilient. Designed to understand where you've been, where you are, and how to take the best path forward, Workday delivers enterprise cloud applications for financial management, human resources, planning, spend management, and analytics.
Download our free eBook and learn:
Why Workday is a trusted partner to more than 7,900 organizations around the globe—including many of the world's leading technology companies and 45 percent of the Fortune 500—and start planning for an even brighter future.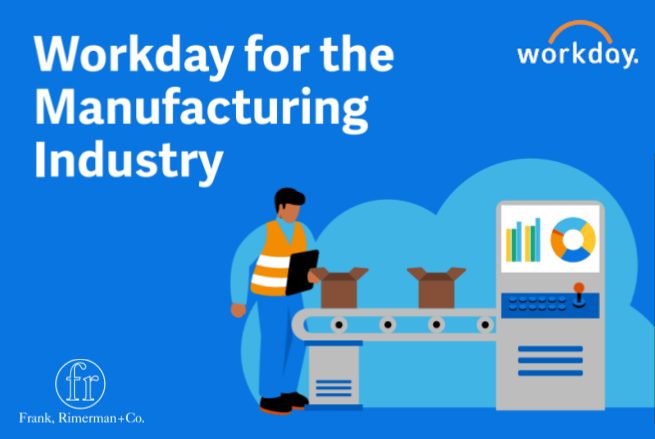 Download Your "Workday for Manufacturing Industry" eBook Now!

Companies across the globe have saved on costs by modernizing their business management software. Frank, Rimerman Consulting offers a variety of CPM (Corporate Performance Management) and ERP (Enterprise Resource Planning) solutions.
With years of experience with both implementing and optimizing these solutions, we can assess your current business systems and operations to provide tailored recommendations